Guernsey health board rejects resignation call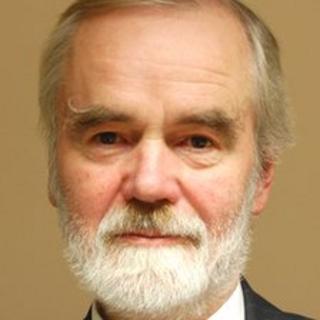 Politicians in charge of Guernsey's health services have dismissed a call for them to resign over moves to curtail a £2.5m overspend.
The five deputies were invited to tender their resignation in a letter from eight other politicians, after service cuts were announced.
Health Minister Hunter Adam told Chief Minister Peter Harwood none of the board would be standing down.
A motion of no confidence in the board will now be debated by the States.
A date for when that debate will happen is due to be decided by the Policy Council.
Deputy Health Minister Barry Brehaut said: "We believe in facing this vote of no confidence to give us the opportunity to discuss the issues to give the full context as to why we are where we are."
He said if the service cuts had not been made there would still have been a vote of no confidence due to the department's overspend.
'Getting worse'
Last week, Deputy Adam said the Health and Social Services Department was set to spend £2.5m more than its budget for 2012.
He said as a result a surgical ward and theatre would close, as well as a mental health assessment ward.
Deputy Adam said some non-emergency procedures and treatments would be deferred from December to January.
He said it was the only way to prevent the department's overspend from getting worse.
Deputy Mike Hadley, who has led the call for the resignations, accused Deputy Adam of playing politics with people's health.
The five deputies are not obliged to stay or go as one.