Guernsey skate park build begins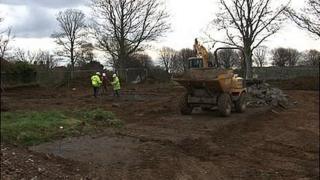 Work to create a skate park in Guernsey has begun after 11 years of planning.
The design was decided after discussions with local skaters and funded through sponsorship and a number of fund-raising events.
Guernsey Extreme Sports Association has driven the move to get a skate park built.
Mike O'Hara, its chairman, said: "It's great for the island and more importantly great for the kids."
He said hopefully plans to hold national and international competitions would attract people to the island.