Guernsey culture and leisure chief officer chosen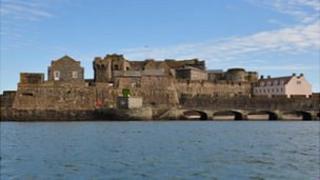 Mark de Garis will take up the post of chief officer of Guernsey's Culture and Leisure Department from January.
The current assistant chief officer of the Guernsey Border Agency takes over from Dave Chilton, who is retiring to work in the voluntary sector.
Among the department's responsibilities are the island's museums service, gambling control and Beau Sejour Leisure Centre.
It has the smallest budget of any States department at £3.6m in 2013.
Mr de Garis said: "I am delighted to take up this position. Culture and leisure's services are an essential facet of our community's well-being, unique cultural identity and rich heritage.
"I am also looking forward to working on States-wide projects, and playing a part in the ongoing programme of change in the civil service."
Mike Brown, States of Guernsey chief executive, said: "Mark's background provides an additional and complimentary skill set to the group of chief officers across the States.
"As well as managing his department and advising his board, he will have an important role in the implementation of efficiency savings across the States.
"I am pleased to welcome him to the senior team of the civil service."