Guernsey Police Chief Patrick Rice given top law job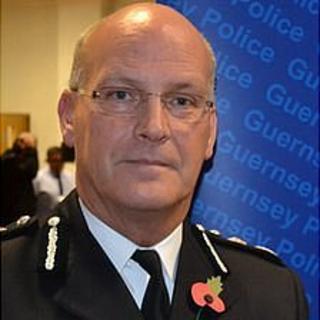 Chief of Police Patrick Rice has been chosen for the new role of Head of Law Enforcement in Guernsey.
He will start the job in January and be responsible for both the island's police and the Guernsey Border Agency.
The new post was announced last month to replace the roles of chief officer of police and of the border agency.
The holders of those posts, Mr Rice and Rob Prow, were the only people invited to apply for the role in a move to free up money to spend on combating crime.
Home Department Minister Jonathan Le Tocq said in statement: "Whilst a great deal of joint working between the police and the GBA [Guernsey Border Agency] is already in place, this change is about driving forward further collaboration and if necessary doing things differently,
"Personally, I would like to thank Rob for his excellent leadership of the GBA over the past eight years."
Mr Rice, who has been a police officer for 34 years, also released a comment: "I am delighted to have been given this opportunity and challenge.
"Both the police and the GBA face the same financial challenges as other States departments and our focus must be on securing efficiencies to ensure that front line services are protected and enhanced."
The States is currently undertaking a five-year programme aimed at delivering £31m of savings from the annual budget by the end of 2014.