Guernsey mental health centre plans go to States for debate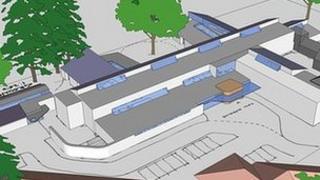 A mental health centre could be built in Guernsey, if States members agree to release the £24m needed.
Deputies have already approved the plans for the building at the Oberlands, in St Martin, south of the Princess Elizabeth Hospital.
Politicians have also been asked to approve the mental health strategy, which will involve work across the various departments.
Both reports are due to be debated at the February meeting of the States.
The Health and Social Services Department said the development would allow the centralisation of mental health facilities in purpose-built facilities.
The plans have already been out to tender and Harbour View Construction Ltd's bid of £16,577,921 for the main construction works has been chosen, although this has yet to be approved by the States.
If approved the total budget of £24m would be made available from the capital reserve.