Treasury agrees to continued Guernsey tax office closures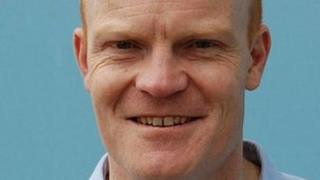 Guernsey's income tax office will continue to close regularly, to allow staff to work through a backlog of assessment forms.
A spokesman for the office said the trial closure on a Thursday afternoon had been a success.
The Treasury and Resources Board has agreed to allow the trial to continue.
However Deputy Gavin St Pier, Guernsey's Treasury and Resources Minister, said the situation was always under review.
He said: "Guernsey's Income Tax Office has assessed 75% more income tax returns in the first two months of this year than it did last year, and over twice as many as the year before.
"While we accept the revised Thursday arrangement has inconvenienced some members of the public, it is clear it has also played a significant role in improving the overall efficiency of the office during a very busy period."
Rob Gray, director of Income Tax, said 11,000 more returns were received between 2007 and 2012, and 5,000 more in January compared to January 2012.