Drug smuggler jailed for 18 months by Guernsey court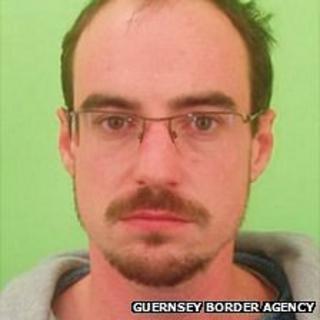 A 31-year-old man has been jailed for 18 months after admitting to importing class A and B drugs into Guernsey.
Appearing at the island's Royal Court, Edward Paul Bollom pleaded guilty to importing LSD, mescaline, 2C-B, cannabis resin and herbal cannabis.
A Guernsey Border Agency spokesman said the drugs had a potential resale value of up to £2,550.
He said there was no valid reason to possess LSD, 2C-B and mescaline, which are exceptionally strong hallucinogens.
The spokesman said such substances and their use could have "unpredictable side effects including acute psychotic episodes".
Bollom, from South Wales, was detained by border agency officers after he arrived on the island on a ferry on 3 December.
He said he was visiting friends, having previously lived and worked on the island.
A drug detector dog indicated the presence of controlled drugs in his vehicle and a search of the vehicle uncovered both cannabis resin and herbal cannabis.
Bollom later admitted the rest of the drugs were concealed under a seat in the front of the vehicle.