Deputy Peter Gillson resigns from Guernsey Scrutiny Committee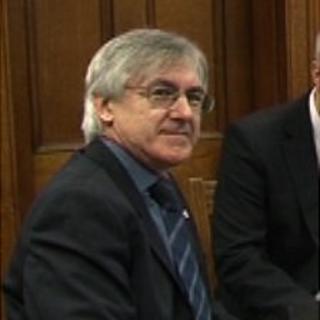 Deputy Peter Gillson has resigned from the Guernsey States Scrutiny Committee over its release of a critical report into the Home Department.
He was on the panel of a hearing about the department's attempts to keep an out-of-court settlement over an unlawful police raid confidential.
The panel's report found the settlement cost should not have been kept secret.
Deputy Gillson said he was standing down as the whole Home Department had not been given a chance to respond.
In a letter sent to all deputies he said, although only the Home Minister Jonathan Le Tocq was questioned at the hearing, the criticism levelled was at all five political members of the department.
'Due respect'
He said: "The result being that the other members of the Home Department Board have not had an opportunity to publicly put forward, or explain their position.
"Whilst I fully agree that scrutiny must be apolitical, we must also treat all of our colleagues within the States of Deliberation fairly and with due respect, which I believe in this situation involves ensuring that they have an opportunity to explain their position."
Deputy Gillson has urged the Scrutiny Committee to put the report before the States for debate so the other Home Department members have a chance to have their say on the issue.
He said resigning had been a difficult decision as in last May's departmental and committee elections he had not gone for any other political positions so he could focus on scrutiny.