Guernsey minister wants Queen statue to get tax funding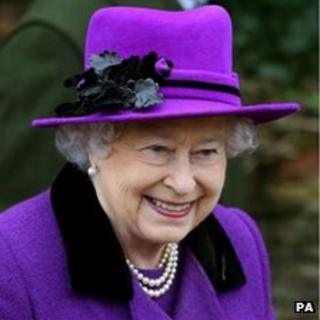 Guernsey's Culture and Leisure minister says he is confident a statue of the Queen will be put up in the island.
Deputy Mike O'Hara said his preference would be for any such statue to be funded by the taxpayer.
The only public statue of a monarch to be erected in Guernsey was that of Queen Victoria at Candie in 1900 - three years after her diamond jubilee.
Deputy O'Hara said he had been involved in discussions which had left him in no doubt that a statue "would happen".
He said significant developments around St Peter Port harbour - proposed in the Public Services Department's Ports Master Plan - would give a good opportunity for a statue to be incorporated.
"It seems to me that would be... a suitable position to have a statue of Queen Elizabeth II. She has to look out on to something proper.
"But that's something that goes to a much higher level than me and will be discussed by the Royal Chambers, the Bailiff, the Lieutenant Governor and [Buckingham] Palace."
No-one from the Bailiff's chambers was available to comment.
There are three public statues in the Bailiwick, all of which stand in St Peter Port.
As well as that of Queen Victoria, there is a statue of her husband Albert by Joseph Durham on the sea front, near the Town Church.
This was unveiled in 1863, two years after the royal consort's death.
The third is a sculpture by Jean Boucher of the author Victor Hugo, who lived in exile in Guernsey for 15 years. This was unveiled in 1914.
All were funded through public subscription.
Deputy O'Hara said he felt it would be more appropriate to use taxpayers' money for any statue of the Queen.
"We should, without doubt, look to support that totally from the States' coffers - which, at the end of the day, of course, is from the taxpayers," he said.