Guernsey health department 'should run A&E service'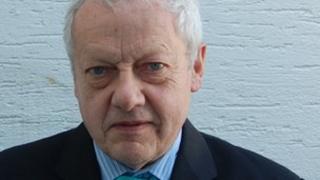 A former health department politician has said Guernsey's accident and emergency department should be brought "in house".
Deputy Mike Hadley says the States could save millions of pounds by providing its own A&E services.
He wants the States to end its contract with the Primary Care Company.
The company said claims the States would save millions bringing services in house were "laughable" and that such a move would be unfeasible and costly.
Primary Care Company provides A&E services at Guernsey's Princess Elizabeth Hospital.
A report into the provision of care found that, overall, the service in Guernsey was better than in the UK.
The Health Department says doctors in the island are starting to implement the recommendations of the report, which said many areas, particularly staffing, could be improved.
Deputy Hadley said: "What we're talking about is that at certain times we haven't got doctors with the right level of experience that you need in an accident and emergency department and that really is the issue.
"You can't have a service which is good most of the time, but for a small period of time is not quite up to scratch."
The Primary Care Company said it was working to recruit a specialist emergency consultant in response to the call for one in the report.