Guernsey bumblebee species under threat says expert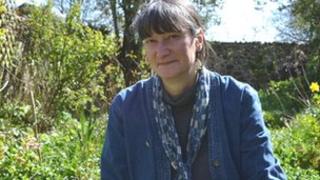 Guernsey's native bumblebee population is struggling to survive according to an island environmentalist.
Jane Gilmour from the Guernsey Biological Records Centre says changes in land use and climate are pushing Guernsey bumblebees close to extinction.
She said the loss of traditional grassland and wet summers were a large part of the problem.
Guernsey has five species of native bumblebee.
Ms Gilmour said: "One species we see all through the winter but the other species come out early April as the flowers come out in the garden."
She said that in the past 60 years the landscape had changed dramatically and this was contributing to the removal of flowers needed by bee species.
"The change in Guernsey since the last war is dramatic, we have lost grassland, flowery meadows, sand dunes and coastal grasslands.
"Bumblebees need a range of flowers that come in to flower at different times and that is what you find in traditional grasslands," she said.
Ms Gilmour added: "We are seeing much wetter and colder summers and that has a big impact on bee populations as they need it warm and sunny to forage."