Guernsey minister defends kerbside recycling costs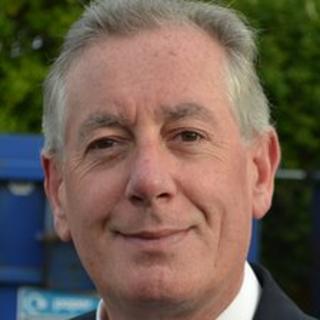 Guernsey's public services minister has defended the estimated costs of introducing kerbside recycling.
Deputy Paul Luxon's department (PSD) has estimated the average household bill will increase from £105 to £190.
This has drawn criticism from former PSD member Deputy Tony Spruce, who believes the reduction in residual waste is too small to justify the cost.
However, Deputy Luxon said: "It's going to be more because we've been putting it in a hole and covering it over."
He said this was a "totally inappropriate, unsustainable way to deal with waste" and that he was "ashamed" that the island had been doing it that way for decades.
The States has instructed PSD to introduce the house-to-house collection of recyclable waste - both inert and putrescible - as soon as possible, as part of a new strategy to increase recycling.
It announced earlier this year that it wanted to use its own States Works Department to trial collections in St Peter Port, St Sampson and St Martin at a cost of £1.3m.
'Outrageously high'
An island-wide scheme would cost an estimated £1.8m.
Deputy Spruce said: "The figures that PSD have proposed... are outrageously high."
"It's quite ridiculous to burden the public with a £1.3m bill for a trial for three parishes," he said.
About 49% of the island's waste is currently recycled and the States is aiming to increase that to 70% by 2025.
Deputy Spruce said the cost of kerbside recycling could not be justified by a decrease in residual waste of "only a few thousand tonnes".
He was also concerned that the island's six bin collection companies, which work under contracts with the parish douzaines, would be unable to compete with States Works when it came to tendering for the work.
However, Deputy Luxon said: "We're happy to consider whether or not those waste collectors, with the douzaines, can actually operate the kerbside recycling scheme."