Guernsey Airport control tower faces £300k repair bill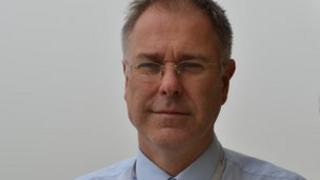 Work to fix cracks in Guernsey Airport's control tower are estimated to cost £300,000.
As part of the cost, the Airport Director Colin Le Ray said a range of options will be looked at to fix the problem.
The current building has been in operation since 1977.
Mr Le Ray said building a new control tower was not an option, and would not be cost effective.
He said: "What we are faced with is some deterioration of the surface of the coating of the building... not an uncommon occurrence with buildings that are largely clad with concrete."