Alderney church roof repairs search widens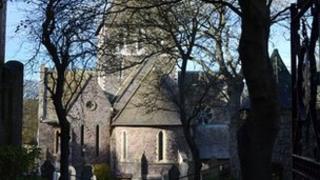 It has not been possible to find a company in Alderney to repair St Anne's church roof according to the States.
The process of finding a company will now be opened up to contractors from the UK and Channel Islands.
The listed building is suffering from damp problems in its roof and bell tower.
Surveyor Lovell Ozannes says the building is unique in its grandeur and is known as the "cathedral of the Channel Islands".
In a statement the States said: "The States has tendered twice already for the work to the eastern roofs and tower at the church, but for various reasons the tender process has not resulted in contracts being signed.
"Alderney contractors are welcome to apply to tender alongside other Channel Island and UK contractors."