Guernsey minister wants transport strategy comments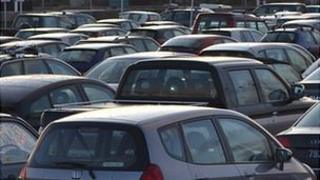 Moves to solve Guernsey's traffic problems will be "wasted" if the public does not do its part, the island's environment minister has said.
His department has launched a consultation on its plans for a transport strategy.
Deputy Roger Domaille said: "[It] has been one of those perpetual items on the States agenda which has never been satisfactorily resolved.
"Unless people tell us what they think, then the opportunity will be wasted."
Managing the island's traffic has been a recurring issue for the States over the past 15 years.
Last year one plan was withdrawn when talks broke down over the renewal of the contract for running the island's public bus services.
Ahead of the consultation the department surveyed 550 households and found there was "sufficient frustration and annoyance" in the current situation to show change was "not only wanted but also needed".
The highest number of complaints were about the number and size of vehicles, the lack of safety for cyclists and pedestrians and congestion at peak times.
It also measured traffic heading to St Peter Port along Les Banques during a morning, the busiest time of the day, and found 77% of those travelling were using cars, 10% buses, 5% walking, 5% cycling and 3% motorbikes.
In the strategy document the department said it had put aside all previous reports and had aimed for a "fresh start" and ruled some issues outside the scope of the strategy including potholes and road closures.
Deputy Domaille said the consultation would end on 21 June and he expected it to take months to analyse all the responses.
He said he hoped the issue would be discussed by the States before the end of the year.