Alderney States chairman Paul Arditti removed from post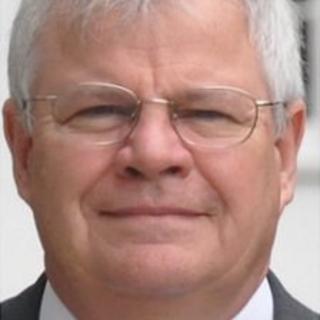 Alderney States member Paul Arditti has been forced to stand down as chairman of the island's Policy and Finance Committee after a no confidence vote.
Seven members of the nine member committee had asked Mr Arditti to step down over alleged inappropriate conduct in dealing with Alderney Electricity.
He refused, prompting the no confidence debate at Wednesday's States sitting.
States member Francis Simonet, who led the motion, replaced Mr Arditti in one of the island's most senior positions.
'Carpet seller'
He said Mr Arditti's email correspondence with board members at Alderney Electricity fell short of the "reasonably expected" standards.
Mr Arditti had asked the company to defer its annual general meeting in order to allow time for the committee to develop a suitable policy for dealing with its annual reports.
Mr Simonet said the chairman's behaviour had been "the straw that broke the camel's back" and that Mr Arditti has lost the respect of his committee and fellow States members.
Committee member Neil Harvey said Mr Arditti was "blinded by his own self-importance", whilst fellow member Chris Rowley described him as "having the tenacity of an Istanbul carpet seller".
'Hypocritical'
In response, Mr Arditti claimed "not a shred of evidence" had supported these claims and he described the no confidence motion as "scurrilous".
He said those behind it were "hypocritical" and "arrogant".
States member Louis Jean, who, along with Mr Arditti, represents Alderney in the States of Guernsey, was the only committee member to vote against the no confidence motion.
He said there was a groundswell of opinion in favour of Mr Arditti, which was made clear at the people's meeting held a week before the States sitting.
The Policy and Finance Committee is one of the island's three main committees and its responsibilities include finance, external affairs and welfare.
The vote does not affect Mr Arditti's positions as States member or Alderney representative in the States of Guernsey.
However, he told BBC Guernsey he would only continue if there was "something useful" he could do.
Mr Arditti was elected chairman of Guernsey's Scrutiny Committee in May of last year and continues in that post.
BBC Guernsey approached Alderney Electricity for comment but nobody was available.