Guernsey health department 'lax' in handling report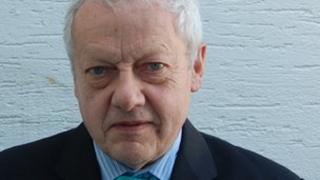 Guernsey's health department has been "lax" in dealing with a critical report on the Accident and Emergency department, a politician said.
Deputy Mary Lowe said the report, leaked by Deputy Mike Hadley, was "sat on" by the department.
Last week Deputy Hadley was reprimanded in the States for leaking the confidential report.
Health Minister Mark Dorey said the department was working to rectify shortcomings identified in the report.
Never confidential
Deputy Lowe, who is the island's longest-serving politician, said Deputy Hadley was right to leak the report, as it should never have been confidential.
"The report had been there for two years, I was on the board with Deputy Hadley when he asked several times for an update on what was happening," she said.
"He was told they were dealing with it, he would ask a few months later and would be told we are dealing with it. It turns out nothing was happening."
Accident and Emergency services at the Princess Elizabeth Hospital are provided by the Primary Care Company on behalf of the States of Guernsey.
Deputy Dorey said they were working with the company on appointing an additional specialist emergency consultant, which was one of the report's main recommendations.
Overall the report, carried out by two members of the College of Emergency Medicine, found the service in Guernsey was better than most of the UK.