Road closures for Guernsey's wastewater scheme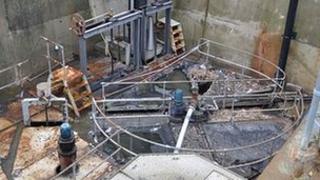 The next phase of work on Guernsey's wastewater network will take place in St Andrew's later this month.
A number of roads in the Naftiaux area will be closed while the work is carried out.
Guernsey Water's project to extend the main sewer will allow up to a 110 properties to connect to the wastewater network.
The company said it anticipates the project would last about 10 months.
Andrew Redhead, director of water services, said: "Our contractors will often be working six-day weeks to complete the project as quickly as possible."
The work involves a programme of road closures up to the end of April 2014, including:
Rue de la Bouillerie from 24 June to 2 September.
Rue des Bailleuls from 3 September to 24 November.
Rue des Landes and Rue des Naftiaux from 26 November to 3 February.
St Andrew's Road and Rue Marquand work begins in 2014.