Alderney census shows drop in population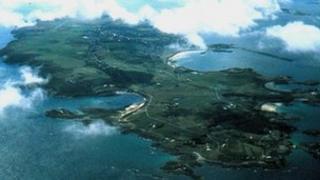 Alderney's population has fallen by 17% since 2001, a new island census has found.
A research was held on 28 April after Alderney's States raised concerns about the level of depopulation in the island and the current state of the economy.
It found the population fell to 1,903, down from 2,294 in 2001.
The previous census was a Bailiwick-wide questionnaire in 2001, prior to that censuses were carried out every five years.
From 2014 changes in the population will be constantly monitored through birth, death and migration statistics.
Older population
The 2013 census found the number of children under the age of 15 in Alderney had fallen by 50% from 337 to 167.
However the number of people over 65 had increased by 14% from 543 to 620.
Of the 2,294 living in Alderney in 2001, 50% or 1,138 were no longer resident in 2013.
The census found 39% of the population, or 747 people, on 28 April this year were new residents.
One in ten of Alderney's population said they had one or more disabilities which restricted them when carrying out simple tasks.
The census report said: "This is not a high percentage figure bearing in mind the population profile in terms of age."
The States appointed Guernsey-based research company Island Analysis to coordinate the census, which cost £30,000.