Sark committee chairman role could be suspended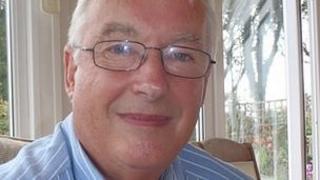 The chairmanship of Sark's busiest committee could remain vacant while moves are made to reform the island's government.
The job is "impossible for one person to fill" according to the six members of General Purposes and Advisory.
The responsibilities include reforming Sark's constitution, international relations and employing staff.
The committee members are asking their fellow conseillers to agree to leave it vacant while a review is carried out.
In March Charles Maitland stood down from the role and politics due to the heavy workload the position involved.
'Reorganised itself'
Mr Maitland also cited personal health reasons and the lack of support for reform he and the committee were pursuing, including appointing the island's first full-time civil servant.
After his departure Chief Pleas reversed its decision not to create this senior administrator role and agreed to review the government's structure.
The committee members said: "The government of Sark cannot move forward to deliver the policies that the inhabitants want, whilst retaining the confidence of the wider world, until such time as it has reorganised itself to be more effective and efficient."
They plan to "maintain the day to day business" of the committee and hoped to be allowed to appoint a chairman, who would have legal obligations under Sark law and ensure there was a single point of contact for the committee.
The issue is due to be discussed at Chief Pleas' Midsummer meeting on 3 July.