Guernsey police fail to solve 74% of criminal damage cases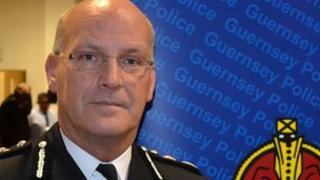 Guernsey Police has failed to solve about three-quarters of criminal damage cases in 2012, according to figures, but the detection rate is twice as good as England and Wales.
Patrick Rice, head of law enforcement, said detection rates were enviable compared with UK forces.
He said Guernsey had a 26% detection rate on criminal damage, compared with 13% for England and Wales.
Police say they are targeting nuisance crimes and anti-social behaviour.
Mr Rice said: "We have driven into criminal damage and we have tackled it."
The overall number of reported crimes dropped from 2,094 to 1,928 between 2011 and 2012.
Of the 1,928 reported crimes in 2012, more than 900 are still outstanding. Some 387 of 530 reported cases involving criminal damage have not been solved.