Guernsey politician calls for action over derelict property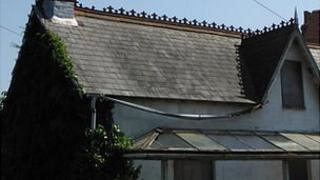 There should be a higher property tax rate on unoccupied buildings, according to Guernsey's deputy environment minister.
Deputy Tony Spruce said about 400 buildings had been left empty with some becoming derelict through disrepair.
He said in a densely populated island like Guernsey it was vital any available property was available.
Deputy Roger Perrot, from the Treasury and Resources Department, said the change could be made later this year.
Deputy Perrot said owners should be able to go travelling for a few years without having to worry about the government increasing the tax on their empty home.
But he added: "The real problem is properties left unoccupied with the owners not dealing with it. I think there could be a possibility of having some sort of penalty in those circumstances.
"Where someone is letting horticultural property go derelict against the chance of planning permission in the future, perhaps we should assess the way they pay tax on the property."
Mr Perrot said this could be agreed in the budget debate in December.