Alderney Fort Tourgis clean-up in tourist boost plan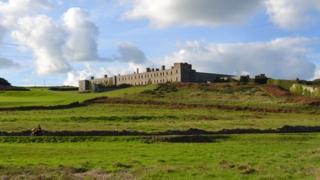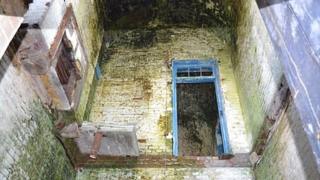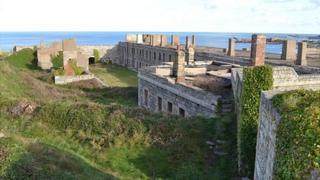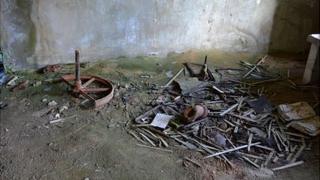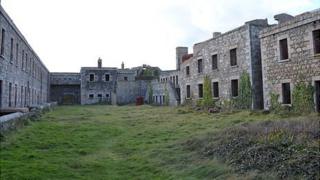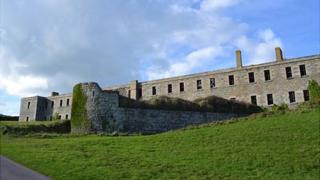 Work to clear access to part of Fort Tourgis has got under way as part of a project aimed at encouraging more tourists to Alderney.
Living Islands hopes to open historical sites and maintain the natural environment.
Members of the 30th Signal Regiment, who are visiting the island, and volunteers have cleared an access tunnel through the fort.
Redeveloping the fort has been talked about for decades.
Trevor Davenport, a military historian, said failed plans had included it becoming a lunatic asylum, a storage facility for planes or a casino.
He said it was the most complicated of all the 13 forts in Alderney.
'Something significant'
The Victorian fort was built upon by the Germans, when they occupied the island during World War II, and some elements of it were unique to the island, he added.
Roland Gauvain, from the Alderney Wildlife Trust, said the aim was "not to restore, but reopen" and to make "a chunk of battery two" accessible.
He said: "We're concentrating on two of the gun emplacements and the access into the battery itself.
"One of the access points is a German tunnel built under the walls of the fort... we're making it safe so people can use it again."
He added: "The fort itself is one of the best places for kestrel breeding in the island and also we get barn owls breeding in there.
"The grounds behind it have a lot of potential for a variety of things once the bramble and overgrowth is down.
"The top of the battery looking out over the west and north west... is a wonderful viewing point for the RAMSAR site on the island looking out towards Burhou [and] the puffin colony there."
He said: "This is the first stage of getting people involved in something significant."