Two Guernsey primary schools may close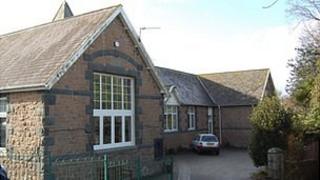 Two Guernsey primary schools could be shut in a bid to save money by the island's Education Department.
If the States agree St Sampson's Infant School will shut in 2014 and St Andrew's Primary School in 2015.
The department estimates the closures could save the department more than £800,000 a year.
Education Minister Robert Sillars said it was "not just about money" but creating larger primary schools, which helped to improve standards.
He said the move was part of the department's strategy to ensure all primary schools have two or three classes in their entry years, rather than just one.
Larger primary schools
Deputy Sillars said evidence-based research had found larger year groups allowed a more flexible curriculum and students of different abilities could be taught separately providing challenge or support for those who need it.
He said larger primary schools helped improve educational outcomes, increase efficiency and ensure greater consistency in performance across the island.
St Sampson's Infant School is the island's last remaining stand‐alone infant school and because of that is the most expensive of the States primary schools to run based on the number of pupils.
Those students currently at the school will be merged in to the Vale Primary School.
St Andrew's Primary School is not the island's only single class entry school, but the department felt it should close as the building will require "considerable maintenance in the near future" and the site "gives limited opportunities for future development".
'Not ideally located'
A spokesman said: "Existing pupils can be accommodated in neighbouring schools with minimal effect on high school catchment areas and, in future years, only small changes are predicted to be required to neighbouring primary catchment areas.
"The school is not ideally located in the urban area or a rural centre."
He said pupils from St Andrew's were likely to be offered places at Castel and St Martin's with a few offered places at Forest, Vauvert or possibly La Houguette Primary Schools and that siblings would be kept together.
The department believes closing St Andrew's Primary should save £593,000‐£653,000 per year and the merger of St Sampson's Infant and Vale Primary should create an overall savings of £88,000-£148,000 annually.
A department spokesman said the move would start to deal with the huge differences in class sizes and costs per child across the island's primary schools, which he blamed on "the inefficiency of the system".
Unused places
He said class sizes vary from 15 to 29 and costs from £3,600 to £6,200 per pupil.
Under the current system there are about 500 unused places, which each cost the taxpayer between £300 and £500 per year.
The spokesman said this surplus meant even with the closure of the two schools the island could accommodate projected rises in pupil numbers with some spare to take account of pupils moving into and within the island.
In its review of schools the department recommended the roles of the Forest Primary School and La Houguette Primary School, both single form entry, should be revisited within the next five to 10 years.
It also found the provision of Catholic education, currently provided by single form entry St Mary and St Michael Primary and one and a half form Notre Dame du Rosaire Primary, would also need to be looked at again.
Parents and members of the public will have a chance to find out more about the plans at a number of meeting being held by the department before States are due to vote on them in October.