Easyjet visits Guernsey to consider operations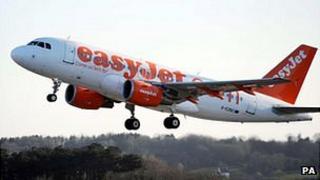 Easyjet is considering whether it could operate services in Guernsey.
Earlier in 2013, Flybe said it was pulling out of its routes between the Channel Islands and London Gatwick.
Easyjet bought some slots and announced last month it would run a Jersey to Gatwick service, but said Guernsey's shorter runway had "limitations".
However, a member of Easyjet's ground operations team has been to Guernsey to assess the airport. The airport said discussions were continuing.
"Those discussions are commercially sensitive and the airport is therefore unable to provide any more details at this stage," director Colin Le Ray said.
Easyjet already operates from Jersey to Liverpool, Glasgow and London Southend - as well as a summer service to Newcastle.