Guernsey harbourmaster says more resources needed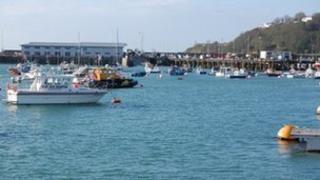 Making sure there are enough resources to meet the demands of upgrading the harbour will be a priority according to Guernsey's outgoing harbourmaster.
The States have agreed to a number of projects including creating a deep-water berth for fuel vessels.
Captain Peter Gill said the current team did not have the manpower to deliver the big projects.
Director of Harbours, Sarah McGreevy, disputed the claim and said adequate staffing was available.
She said both of Guernsey's major ports had plenty of potential for redevelopment and the challenge at the moment was deciding what to do first.
Ms McGreevy said: "At the moment it is all about looking into the details of what is available to us.
"Fortunately Guernsey Harbours have a huge array of opportunities and it is a case of prioritising those rather than where change is going to come from."
In May the States agreed in principle to start a wide-ranging redevelopment of Guernsey's Harbours, including an upgrade to the Fish Quay and improving facilities for cruise passengers.
Captain Gill said: "Everybody has to understand that the harbours we have got will change in the future. We are full to overflowing pretty much everywhere. If you make a small change in one area it ripples through in ways we don't understand.
"We cannot continue to operate with what we have got. We are manned up to operate the harbour, we know that. we recognise that, but that has to change in order for things to develop."
Captain Gill is stepping down from the role on 18 October.