Sark Chief Pleas approves 15% tax increases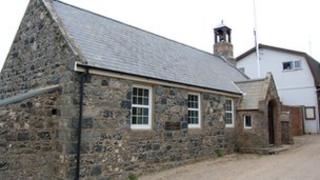 Taxes in Sark are to rise by 15% "across the board", following a drop in the number of taxpayers.
At their Michaelmas meeting earlier, Chief Pleas approved the proposed increases by a large majority, via a show of hands.
The rise will put 4p on a pint of beer, 15p on a typical bottle of wine and 37p on a pack of 20 cigarettes.
Direct taxes, which in Sark are paid on property and "worldwide net assets", will also rise by 15%.
'Necessary evil'
For an island resident with assets of less than £53,333, this will mean paying £5.54 a week (up from £4.81).
Someone paying the maximum personal capital tax and owning a large property will pay £122.14 a week (up from £106.05).
Sandra Williams, the deputy chair of the Finance and Commerce Committee, said the increases were "a necessary evil to balance the books".
The committee's report estimated a drop in tax revenue of £54,680 in 2014 (without the increases), from £375,680 to £321,000.
Mrs Williams said this was largely due to a sharp drop in the number of temporary workers who would be staying on the island over the winter.
Meanwhile, the island's spending is expected to increase 1.36%, from £1.299m to £1.317m.
A pay freeze for government employees was not proposed by the committee, as RPI increases are written into some of their contracts.
Of the total increase in estimated spending (£17,754), £9,948 relates to wages.
The direct tax increases will come into effect on 1 December, while the import duty increases are effective from 1 January.