Talks to extend Herm lease beyond 2048 break down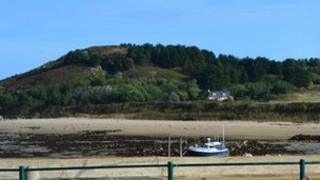 Talks between Herm Island Ltd and Guernsey's Treasury and Resources Department over an extension of the company's lease have broken down.
Company chairman John Singer claimed the department had demanded "nearly £2.5m" to extend the contract to run and maintain the island by 21 years.
It is currently due to expire in December, 2048.
In a statement the department admitted negotiations had reached an impasse but said it would not negotiate in public.
Mr Singer said the breakdown of talks would inevitably mitigate against costly improvements to the infrastructure of the island, which lies three miles (5 km) east of Guernsey.
"No sane property investor would put money into a 35-year lease," he said.
'Message wasted'
He claimed uncertainty over the long-term future made it difficult to operate the 2 sq km (0.8 sq mile) island as a tourist destination.
"We've got more than 100 seasonal staff coming in every single year. That's a huge motivational task," he said.
"I try to explain to Treasury and Resources that I don't sit at the head of that motivational tree - they do. They are the landlord. That message is just wasted on them."
The department said investment in infrastructure was expected under the terms of the current lease, which "ensures that the island is cared for properly both now and for the long-term".
"We have no reason to doubt that Herm Island Ltd will continue to honour those terms," the statement said.