Speed limit to be cut in the Vale in January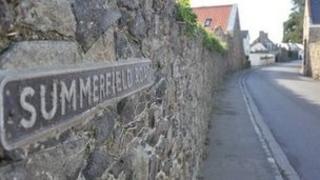 Changes to speed limits in part of Guernsey are to come into force on 5 January, road bosses say.
The changes in the Vale will see the limit drop from 35mph to 25mph.
The Environment Department recommended cutting the limit in a number of roads in the area in response to two fatalities, including one near a school.
The changes will initially be on a 12-month trial, the States said.
Roads affected include Route des Coutures, Summerfield Road, North Quay and some connecting roads.
One of the fatalities which prompted the change was the death of seven-year-old Vale Junior School pupil Mai-Lea Falla.
She died after she was hit in Summerfield Road in November 2012.