Mars mission Guernsey man on course for red planet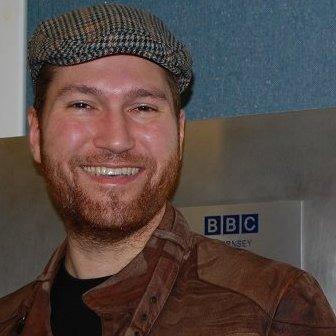 A Guernsey man hoping to win a seat on a one-way mission to Mars has made it through to the next stage of the selection process.
Ben De Jersey-Moore, 33, one of 200,000 hopefuls, said he was "gobsmacked" to survive an astronomical cull.
The pioneering volunteers have now been whittled down to 1,058, all hoping to seek out a seat to where no-one has gone before.
Dutch project Mars One hopes to send 24 people to the planet in 2025.
Guernsey's starman said he remained "optimistic" although he admitted has still had "an awful lot of hurdles to cover".
Each space settler will go through a seven-year training course (commencing in 2018) which will help them adapt to the psychological and social aspects of living in a small society.
Candidates had to send in a CV and a video stating why they wanted to join the project.
The job specification stated astronauts needed to be intelligent, creative, psychologically stable and physically healthy.
Mr De Jersey-Moore said he was motivated to apply because he likes the "idea of exploring and being first" and "the coolness of going to Mars".
He said he will be sad to leave his family and will miss meeting new people and travelling, but is excited about the opportunity.
Mr De Jersey-Moore will have to pass his medical on 5 March before going through to the next stage.
Mars One plans to send eight unmanned missions to the red planet before sending any people.
Related Internet Links
The BBC is not responsible for the content of external sites.