Alderney housing market used in move campaign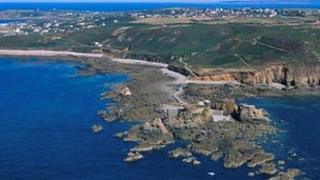 Alderney's housing market is being hailed as a reason to move there.
A marketing campaign has said moving to Alderney is easier than going to other Channel Islands because it has no restrictions on occupying homes while Guernsey and Jersey do.
Jersey and Guernsey have controls on who can live and work on the islands, to help maintain population sizes.
Alderney States member Neil Harvey said the smaller island had to make the most of its advantages.
A census carried out in Alderney last year revealed its population had fallen by nearly 400 to about 1,900 over 12 years.
Creating new jobs was then identified by the States as a high priority in order to halt a decline in numbers.