Saumarez Park playground closes for £500k upgrade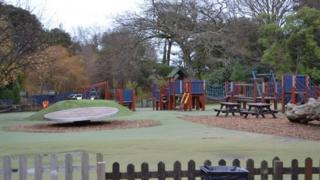 A Guernsey playground will be closed ahead of a £500,000 upgrade.
The children's playground in Saumarez Park will shut on Monday so the old equipment can be removed.
The upgrade will include a 20ft (6m) high and 95ft (29m) long pirate ship. Developers hope a boating lake and a scooter and skateboarding park could also be created in the future.
The project has been delayed for two years while the Friends of Saumarez Park Playground charity raised funds.
The group also hopes to install adult gym equipment in the park.