Guernsey late tax return penalties total £1.8m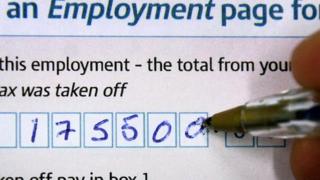 Nearly £2m is owed in late tax return payments, Guernsey's Income Tax Office has revealed.
More than 3,200 islanders will receive letters later this week informing them of penalties of £10 a day for failing to submit their tax form in time.
The deadline for returning the 2012 tax forms was in November, when reminders were sent out to almost 20,000 islanders.
Penalties for late filing of the 2012 returns totals £1.8m.
The department said some people had returned their forms after the deadline had passed, but would still be liable for a penalty.
Director Rob Gray described the number of late and missing returns as "disappointing".
Mr Gray said it was "not fair on other taxpayers who have submitted their 2012 returns in good time" as chasing non-payers "results in a waste of public resources".
In January 2012 the tax office ran a cash prize promotion as an incentive for completing tax returns online in Guernsey.