Sark's voluntary police force reviewed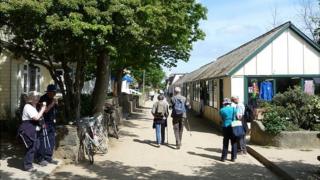 Changes to policing in Sark could result in clearer records of crimes in the island being kept.
Currently a constable and vingtenier (junior officer) are elected by Chief Pleas. Both voluntary roles are being reviewed.
In the past nine years the constable's annual report of the number of reported crimes had ranged from 92 to 352.
Constable Adrian Guille said he hoped the changes made after the review would result in better consistency.
He said policing in the island needed to be prepared for the future.
The highest level of reported crime was last year, which has been put down to an increase in the number of licences being given out allowing tractors to be used at unsociable hours.
The volunteer officers are at times supported by full-time officers from Guernsey Police.