Guernsey Financial Services Commission ends final salary pension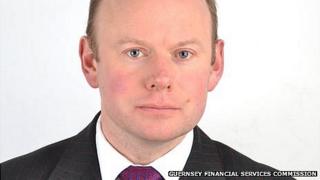 Guernsey's financial services regulator is closing its "virtually unaffordable" final salary pension scheme.
The Guernsey Financial Services Commission scheme, part of the States of Guernsey public sector pensions, will close to contributions from July.
William Mason, director general, said: "I'm very sorry... and I am grateful for the understanding of our affected staff."
The move will affect 46 employees and follows a consultation held last year.
A commission spokesman said most firms within the island's finance industry had already stopped their defined benefit pension schemes.
'Demographic challenge'
He said the commission believed it should offer "broadly comparable" pay and conditions to those on offer within the financial services industry.
Mr Mason said: "The commission is not immune from the demographic challenge that Guernsey, the UK and many other jurisdictions face.
"Sadly it has become virtually unaffordable for any organisation which wishes to have a solvent future to maintain defined benefit schemes which allow members to retire in their sixties with, on average, at least 20 years of retirement ahead of them."
Discussions about the main public sector pension scheme are ongoing between the States and unions.