Solution to 11 plus Guernsey school places errors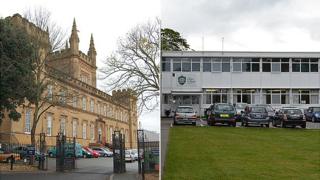 Pupils affected by administrative errors made by Guernsey's Education Department have been told which school they will now go to.
On Wednesday the department revealed it had mistakenly offered an extra place at one school and prematurely assigned a place at another.
A spokeswoman wanted to reassure islanders all results have been checked again and no further errors found.
She said the school places offered in letters last week were confirmed.
Each year up to 23 places are awarded at both Elizabeth College and Ladies' College and up to six places at Blanchelande College, based on the results of the 11 plus exams taken by year six pupils.
An extra place had been awarded at Ladies College and the spokeswoman said the department could not offer this extra place due to rules on the grant-aided colleges set out by the States.
Work not reviewed
The pupil has since been offered a place at the Guernsey Grammar School.
There was no change for the pupil who had scored the same in the 11 plus exams as two others, but had been awarded a place at Elizabeth College.
Normally the place would only be awarded once the work of all three pupils had been reviewed.
The spokeswoman said the review had now taken place and there was no change with the other two pupils awarded places at the Grammar School.
The department has launched disciplinary procedures as part of its internal investigation.
Education Minister Robert Sillars said: "We will ensure lessons are learned following the completion of this investigation and sufficient measures put in place to ensure such errors do not happen again.
"Again I would like to apologise for any distress or concern caused and reassure parents all other results and school placements are correct and they should not worry any further."