Guernsey transport debate could be delayed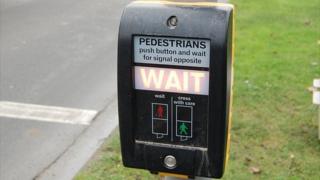 A decision on a strategy aimed at reducing the number of cars on Guernsey roads may be delayed until the autumn.
The proposals, which aim to reduce the reliance on private vehicles and make it easier to use alternative transport, are due to be voted on next week.
They include introducing a CO2 tax, a width tax on large vehicles and a free bus service.
Two politicians have called for it to be delayed until a States-wide finance plan has been agreed.
Deputy Jan Kuttelwascher, who has proposed the sursis motion with Deputy Dave Jones, said: "There's almost £4m in new taxes being proposed.
"We still have a forecasted deficit of £14m this year... should we now be looking down the spending route?"
If successful, any debate on a minority report put forward by two of the Environment Department's five-member political board, and six other motions to adapt the proposals would also be put on hold.
This is the third time in the past 10 years a transport strategy has been put before the States with neither of the previous versions being adopted.