Guernsey deputy launches call for female politicians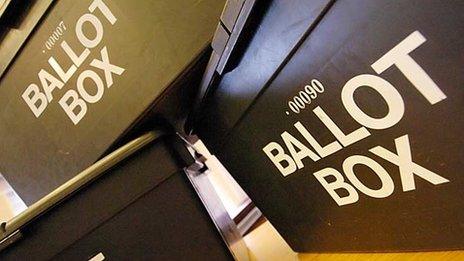 A Guernsey politician has launched a campaign to encourage more women to stand in island politics.
Figures published by the Inter-Parliamentary Union, show Guernsey has a lower percentage of female representatives than Iraq, Afghanistan and North Korea.
Deputy Yvonne Burford said Guernsey provides a good environment for women to stand in politics.
She said not enough women stand and wanted at least 40 by the 2016 vote.
At the last election in 2012 only 11 women stood for election, with five winning seats.
Deputy Burford said: "There are probably around 20,000 women on this island eligible to stand for election.
"Surely it should not be too great a task to find 40 with the desire to serve their island for the four years until 2020?"
Guernsey's parliament, known as the States of Deliberation, is made up of 45 elected deputies and two representatives of Alderney.
Of the 45 elected deputies from Guernsey, just 5% are currently women.
Rwanda has the highest percentage of female politicians at 63.8%, followed by Andorra at 50%.
The United Kingdom is in 64th place with 22.6% of MPs. In Jersey 21% of politicians are female.
Related Internet Links
The BBC is not responsible for the content of external sites.