Derelict glasshouse sites 'could be built on'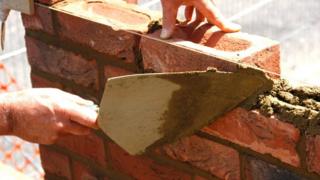 The Chief Executive of the Guernsey Housing Association wants planning laws re-examined so more housing can be built on derelict vineries.
Steve Williams said the association is unable to build enough affordable homes because of a lack of sites.
He said building should only take place close to existing facilities.
The issue was raised by environment board member Deputy Peter Harwood who said he thinks derelict greenhouse sites could be made available.
Housing shortage
Mr Williams said that over-development should be avoided, but using old vinery sites for homes would address a housing shortage.
"None of us want to see the whole island tarmacked over so it's got to be extremely well targeted, particularly in existing village centres and in the town if possible," said Mr Williams.
"It is an opportunity to look at some of the sites which are looking dilapidated."
Nigel Le Tissier, a grower, said the industry is in decline and although he would welcome sites being rejuvenated for agriculture, he also supports their use for housing.
The planning department said it was "not wise" to target derelict greenhouses to tackle the lack of local housing.
"The key points the Environment Department have covered in their briefing note are that whilst they understand that redundant greenhouse sites can be dangerous and aren't pleasing on the eye, the alternative of developing on the land isn't necessarily a better option.
"There are about 253 redundant sites on the island and the planning department predicts that about 70% of these are suitable for agriculture or open land."