Guernsey union in dispute over flat rate pay offer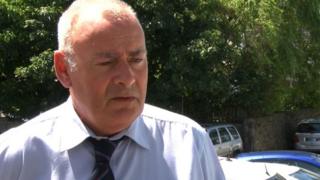 The union representing public service workers in Guernsey says it will not rule out strike action after a flat-rate pay offer.
Bob Lanning from the union Unite said he met with more than 255 staff to discuss the offer.
The States has offered a flat-rate increase of £9 per week.
Deputy Chief Minister, Allister Langlois said he had not had a response from the union yet but the proposals were fair and reasonable.
Mr Lanning said he would be gathering the views of other members next week.
He said: "The public sector employees' pay was due on 1 January and we started talking after that. The States are taking the same view as last year; they don't want to give anything.
"We do have a cost of living figure, though, and finally the States have offered something. It will cost them about 2% or a flat rate rise of about £9 per week.
"I have not met one single person who is in favour; quite against it, actually."
He said last year's pay rise was less than the rise in the cost of living, and that "low-paid people on this island... see no reason for another pay cut."
Deputy Langlois, who leads for the Policy Council on employment matters, said it would be regrettable if the proposals were not accepted.
There are about 1,000 public service employees in Guernsey including cleaners, maintenance staff, dairy workers, groundsmen and more.