Alderney cafes allowed to open for breakfast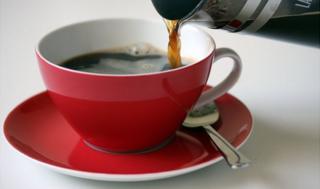 Restaurants and cafes in Alderney will be able to open before 10:00 after a change in licensing laws.
Previously food outlets that sold alcohol could not sell food or drink outside of their liquor licence hours.
Steve Billington, owner of Jack's Brasserie, said tourists arriving on early boats or camping who wanted breakfast or a drink were turned away.
He said he had called for the change to the 1994 law due to a "significant rise in cafe culture".
Mr Billington said: "Twenty years ago it might have been considered a treat to go out for a coffee or breakfast before 10 o'clock in the morning, but now it's considered the everyday norm."
The change does not affect the hours alcohol can be served, which remains at 10:00 until midnight in the winter and 10:00 until 00:30 in the summer.