Concerns over Guernsey retrospective birthright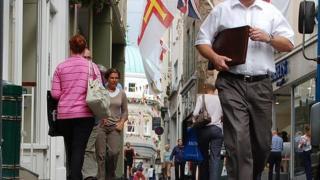 It is unclear if plans to introduce automatic residential qualifications in Guernsey will affect those born before the law changes.
Concerns were raised by some of the 50 people at a population meeting on Tuesday over the latest proposals.
Under them anyone born in Guernsey who has a local parent and grandparent automatically gets residential rights.
Deputy Paul Luxon said a decision on the law being retrospective could not be made at this stage.
He said: "We have to do the very complex transitional work and then we can make some decisions, but it will be based on reasonableness."
Under the current system no-one is able to automatically earn residential status.
Those with qualified resident status are able to live in local market properties, while anyone can live open market dwellings.
The change to how qualifications are earned is just one of 45 recommendations due to be considered to manage the island's future population.