No 'foreign office' for Guernsey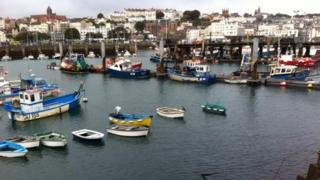 A move to set up a dedicated committee to manage Guernsey's external relations has failed.
Deputy Mary Lowe said Guernsey could learn from Jersey's approach to foreign affairs.
Politicians were debating wide-ranging proposals from the States Review Committee over how Guernsey is governed.
The review committee said the policy board would be responsible for foreign affairs after 2016.
Housing Minister Dave Jones, who also supported the idea, said a dedicated Bailiwick Foreign Office would protect hard fought freedoms.
Deputy Mary Lowe, who lodged the amendment, said neighbouring Jersey had led the way in managing external relations.
"Jersey has not gone down the route proposed by our chief minister, that we will be divided and there will be no communication.
"Jersey sends out a message of clear strength when they go away because their chief minister and minister for foreign affairs travel together."
The wider States reform debate is expected to last several days.