Wood pigeon law change warning given to Guernsey hunters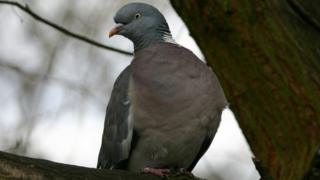 Game bird shooters in Guernsey are being warned by police they may be unknowingly breaking animal welfare laws because of recent changes.
Wood pigeon is now defined as game and not as a pest under recent amendments.
This means it is only legal to shoot them on public land between October and the end of January, Guernsey Police said.
However, shooting them could be carried out legally on private land year-round, officers added.
Greylag goose and hybrid mallard duck are also now on the amended list of game birds.
They can be killed by either air rifle or shotgun on private land only, but shooters need relevant permits, police said.