Guernsey airline launches new island route to London City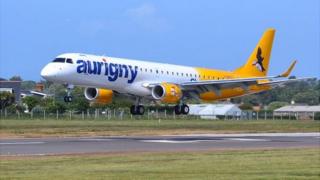 Guernsey's government-owned airline, Aurigny, is to fly between the island and London City Airport.
Aurigny CEO Mark Darby said he would make sure the service was "slick and on time".
The airline is the only that offers flights to London, currently into Gatwick airport only.
The London City flights will start in September and Mr Darby said the route would be designed around business commuters.
He said they would be leasing a Focker 50 aircraft for a month while they make alterations to their existing planes to deal with the new route.