Guernsey Airport radar system live after delays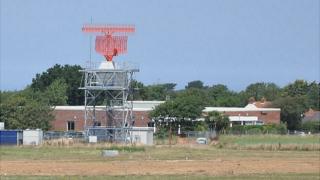 Guernsey Airport's new £3m radar system will ultimately save the island money, according to the airport director.
The unit went live earlier after a 14-month delay caused by weather and technical problems.
The system includes a secondary radar antenna, which provides data the airport previously paid Jersey for.
Colin Le Ray, airport director, said the unit could be used as a back up for Jersey and the data could be sold to authorities in the UK or France.