Guernsey States approves £19m sewage pipe plan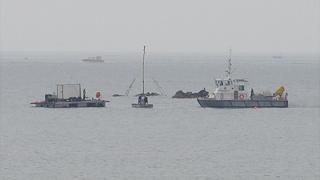 Guernsey's government will spend £19m replacing pipes taking sewage out to sea, after a vote in the States.
The agreement will see the (5,580ft) 1,700m long sea outfall replaced with a pipe that is 1,150-1,310ft (350-400m) longer.
Deputy David de Lisle argued the money should have been spent on an on-island treatment plant.
The on-island treatment plant plan was defeated by 38 votes to six.
Deputy de Lisle believes pumping effluent into the sea is a danger to health and can damage Guernsey's reputation.
The Public Services Department said: "The natural dispersion and treatment processes of the Little Russel allow the Island to meet all regulatory requirements for water quality."
The work on the new pipes is due to be carried out in 2015.
The replacement of the long outfall is the fifth part of a £34m project to improve the island's sewerage system.
The project also includes the building of a preliminary treatment plant and storm water retention facility.