Guernsey man jailed after cocaine import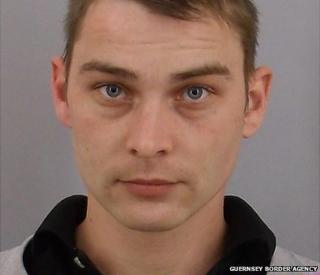 An unemployed Guernsey man has been jailed for four-and-a-half years for attempting to import cocaine taped to his genitals.
Sean Spillane, 29, was sentenced in the Royal Court on Monday after pleading guilty to carrying 54g (2oz) of the drug.
Border Agency officers said the Class A drug could have sold locally for between £5,427 and £8,140.50.
Summing up, Judge Russell Finch said "lives could have been ruined".
Spillane was stopped by officers on 23 April after he had flown in from Southampton.
During a search, they discovered a package taped to his genitals.
His sentence is due to run from the date of his arrest.