Lord Faulks urges Sark leaders to focus on land reform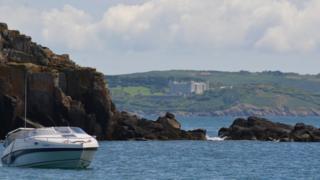 The UK Justice Minister has written to Sark's Chief Pleas calling on island leaders to focus on land reform and policing.
Lord Edward Faulks also asked to be kept updated on Sark's governance and offered support from his office.
During his visit to Sark in June, Lord Faulks said he would not interfere in island politics.
His predecessor, Lord Tom McNally, previously said all Channel Islands were well governed except for Sark.
Lord McNally was referring to on-going tensions between residents and Daily Telegraph owners, David and Frederick Barclay, who own land and businesses on Sark.
The Ministry of Justice is responsible for managing the constitutional relationship between the UK and the Crown Dependencies.
Lord Faulks, Minister of State for Civil Justice and Legal Policy, holds responsibility for the islands and was appointed in December 2013.