Police officer says phone driving rules 'not working'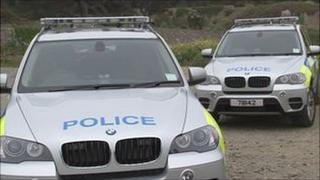 A Guernsey police traffic officer says laws against people using mobile phones while driving are not working.
Sergeant John Tostevin also said he had seen motorcyclists on their bikes, using their phones to text.
He said one crash, in which six people were injured and ended up in hospital, happened when one of the drivers reached for their mobile phone.
In Guernsey, motorists caught using their mobiles while driving can receive on-the-spot fines or face court.
Facebook and Twitter
"Some receive their fixed penalty notice and two days later they're back on the phone again," said Sgt Tostevin.
"When you are in your car, or on mopeds or motorbikes - as I've seen over the years - you are there to drive, not to keep up with Facebook and Twitter.
"I've seen quite a few people on mopeds and they're texting away. If you come off a motorbike, and I'm talking from experience, it is going to hurt, and you could hurt someone else."
Sgt Tostevin said it was up to Guernsey Police to change attitudes.
He said he would continue strict enforcement of the rules, despite "negative feedback from the public".
He also encouraged members of the public to report motorists they saw breaking the law.